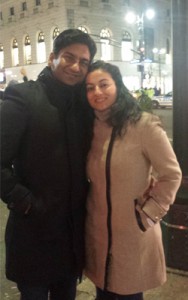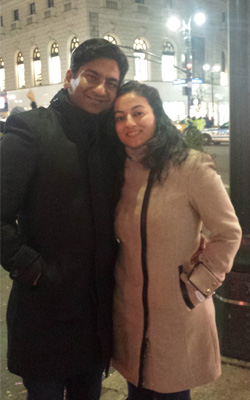 Neha is one of our CPA exam bloggers. She is from New Jersey and she writes every Friday.
Hi everyone!
It feels like a funny Friday today, so thought of cracking you guys up! Here are some of the things, I am sure every CPA student can relate to! Laugh away….
1. I am free only in the month of March, June, September and December
That was my mantra while I was studying for the CPA exam. I informed my family and relatives, if there is any wedding/baby shower, it better be in these 4 months! Or don't blame me if I take a raincheck!
2. You have a refrigerator full of ready to eat food
C'mon, I didn't have time to shower in a day, forget about cooking all 3 meals!! The only option I had, was to store tons of ready to eat food in my fridge or order from outside.
3. The weighing scale keeps tilting to the right!
I think this is the most direct consequence of Point 2. I kept hogging on frozen food or restaurant cooked food, and I kept gaining ounces like a baby blue whale (In its first several weeks of life, blue whale gains 10 pounds an hour or a little over 200 pounds a day!)
4. You dream of Peter Olinto Rap every night!
If you haven't already, then go and listen to the 'lmao' inspiring raps by Peter Olinto on why to become a CPA. I drove my husband crazy by making him hear Olinto's rap every day!
5. Coffee becomes your best friend
Apologies to my BFF, but coffee became my best friend during those 10 months of extensive studying! I became a loyal customer of Starbucks and I was this close to getting a lifetime free coffee reward! (Just saying!)
6. All the world class movies release close to the exam date
I cannot even begin to tell you how many movies I missed out just because it got released close to my exam dates. My poor husband missed them too because he didn't want me to keep thinking about the movie while he is gone! (Yes, he is a sweetheart!)
7. You ask yourself why the hell did I go for CPA?
I can bet a thousand bucks that this thought crossed your mind every time you started to attempt Regulation/ FAR multiple choice questions. It was like dying each time you get a MCQ wrong. It always made me wonder why I decided to pursue CPA at the first place!
Well that being said, let me tell you, it was all totally worth it! If you have other things you think all CPA students can relate to, then TYPE AWAY….
Hope you enjoyed reading! Have a great weekend!
Neha R
Note from Stephanie
Neha, you can always come up with such creative posts. Amazing!
I have a few of CPA exam jokes in my newsletter. You guys have to sign up for my mini-course (US or international version) to get a glimpse of that 😉
The following two tabs change content below.
Neha R
Neha lives with her family in New Jersey. She passed the CPA exam in 2014 and is currently pursuing LLM in Taxation from New York Law School.