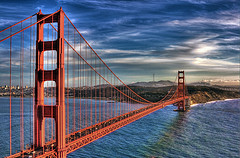 Fulfilling the California CPA requirement is actually rather simple: you need a Bachelor degree with 24 accounting credit hours and 24 business credit hours.
When it comes to licensing,  it gets more complicated with 2 pathways — you can choose to complete the full 150 credit hours, or 120 credit hours with one extra year of experience.
*Important*: While a Social Security Number (SSN) is not required to sit for the exam, in order to ultimately get the CPA license from California, you need to have a SSN.
California CPA Requirements: An Overview
1. Education Requirements to Sit for the Exam
Bachelor degree or above
Accounting courses: 24 credit hours
Business courses: 24 credit hours
Note To ACCA Holders
California is the only state that *MAY*accept some ACCA coursework. California State Board (CBA) is kind enough to clarify the situation upon my email inquiry (Aug 2012):
"We will consider coursework from the ACCA, to the extent that the ACCA program is equivalent to coursework for academic credit at a U.S. nationally or regionally accredited degree granting institution. However, the ACCA syllabus itself is subject to change over time."
CBA reminds my readers that they have to go through the evaluation agencies that is accepted by CBA before applying for the CPA exam.
Note To BCOM + CA Holders
Here is CBA's reply regarding the CA certificate:
"In response to your question, the evaluation of foreign education is conducted by a case-by-case basis and the CBA relies heavily on the U.S. equivalency determinations made by the CBA-approved foreign credential evaluation services.  If a candidate has a question regarding the U.S. equivalency of specific education they should be advised to contact one of the CBA-approved services.  The CBA does not provide a blanket acceptance of any education."
In other words, you have to go through the evaluation agencies to find out. For next step, you have two choices:
(1) apply to the agencies knowing that you may not get a favorable result; (2) contact my friend Leslie-Anne at CPAexcel for assistance (with a fee). She could still find a way to help you get through the application process as a BCOM + CA.
More information can be found here for Indian candidates.
2. Additional California CPA Requirements to Get the License
Candidates can choose either Pathway 1 or Pathway 2:
Pathway 1 requires more "experience- heavy" with at least 2 years of experience
Pathway 2 is "education-heavy" requiring 150 semester credit hours.
Note that Pathway 1 will be eliminated on Jan 1, 2014 (legislation underway to grant a two-year extension — like my facebook page for latest update).
Education:
Pathway 1: 120 semester units (i.e. a 4-year bachelor degree)
Pathway 2: 150 semester units
You have to complete the education requirement before getting qualified to sit for the exam.
Experience:
Pathway 1: 2 years of general experience
Pathway 2: 1 year of general experience
For both pathways, 500+ attest hours are needed for those who want to sign attest reports.
Non-public accounting work is accepted but it has to be verified by an active US CPA licensee. For public accounting work, it can possibly be verified by "CPA equivalent". For details check with the California CPA Requirements: Exam Handbook for licensing or CA State Board.
Ethics Qualifications:
The CA State Board only accepts the Professional Ethics for CPAs (PETH) from the California CPA Education Foundation.
The exam has to be taken within 2 years after the submission of the license application.
Fingerprinting is required for the license
3. California CPA Requirements on Residency and Age

US citizenship

not

required
California residency

not

required
Minimum age: none
Social security number is not required to sit for the exam, but needed to obtain the license
4. Fees
First-timers: standard exam fees + $100 initial application fee
Repeaters: exam fees + $50 repeat application fees
*** Special note on NTS***
Unlike most states, NTS approved by CA State Board is valid for 9 months (instead of 6 months) counting from the date of NTS issuance. The Exam Handbook has the details.

5. Continuing Education
CPE required for license holders. Click here for California CPA CPE requirements.
6. Useful Links

7. Contact
California Board of Accountancy
2000 Evergreen Street, Suite 250
Sacramento, CA 95815-3832
Email: examinfo@cba.ca.gov
Phone: 916-561-1703
Fax: 916-263-367
What if the California CPA Exam Requirements Don't Work for Me?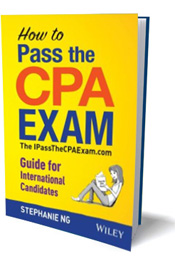 I wrote a step-by-step guide on how to get qualified for the CPA exam for international candidates. Chapter 3 has 26 pages dedicated to tips on how you can sieve through the maze of rules in different jurisdiction in order to find a workable path, together with study tips and test taking strategies that you'll need afterwards.
The book is published by Wiley and is now available in major bookstores, including Amazon.com.
Free Mini e-Course
You can also sign up to my free e-course to learn about the CPA exam process here:
* Note: 1 semester = 1.5 quarters. Photograph courtesy of Pascal Bovet @ flickr