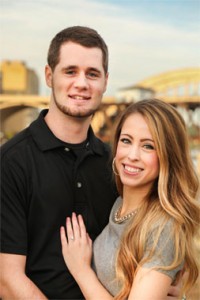 Travis is a recent graduate now working as a tax professional in Minnesota. He is one of our bloggers and shares his story every Wednesday.
The BEC Exam is what many people consider to be the "easiest exam" because it covers the least amount of material. Since there aren't too many topics, many people find themselves spending less time studying for this exam in comparison to some of the other sections. The pass rates over the years seem to also reflect this mentality, as BEC has fairly consistently had one of the highest pass rates.
The exam duration is three hours in length and consists of four testlets. The first three testlets contain 24 multiple choice questions each, and count for eighty-five percent of the total score. The final testlet is made up of three short answer essay questions, and these count for the final fifteen percent of your overall score.
Pacing yourself throughout each testlet will help you make it through the whole exam without running out of time before your three hours are up. My suggestions would be to spend no more than forty-five minutes on any particular section and not to take a break unless absolutely necessary. Spending forty-five minutes or less on each of the three multiple choice testlets will leave you with at least forty-five minutes to complete the essay questions (about fifteen minutes for each essay).
Here is a tip that some people do not know about the essay questions: they are not graded based on how right or wrong your answers are. Instead, they are computer-graded so making sure you use many key words that are associated with the topic will help you to score well on the essays. Also, be sure to use proper spelling, punctuation, and grammar as the computer will catch these errors. So don't be afraid if you don't know the "right answer" to an essay question. Just think back to your study materials and use terms and phrases associated with the question.
Note from Stephanie
Thanks for your sharing Travis and absolutely agree with what you said. I have these two related articles for readers' reference:
The following two tabs change content below.
Travis N
Hi, I am Travis, a tax professional specializing in both individual and personal taxation at Redpath and Company in Minnesota, USA. I graduated from Bethel University in St. Paul, Minnesota in May of 2014. I recently passed the four-part CPA exam and now have my CPA license.