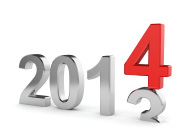 Update: here is the page for latest CPA exam changes.
What are the CPA exam changes in 2014? Whether you are a new candidate or retaker, this question always come to mind as you wonder whether getting a brand new set of review materials is worth it.
The following is summarized based on information from various CPA review providers. Links can be found at the end of this post.
2014 CPA Exam Changes: A Summary
Overall, I would say changes are not significant, except for AUD.
Having said that, it is always a good idea to get the latest version to avoid missing that crucial 2-3 points that make a pass to a fail. You can pick a review course that provides unlimited updates without extra cost e.g. CPAexcel and Gleim.
FAR
There are minor changes in governmental accounting and non-for-profit accounting. There are also minor terminology changes in the equity section.
AUD
AUD has the biggest change among the 4 parts of the exam. In particular, the Clarity project is fully in place. You should try your best to get the latest version.
REG
Most changes under REG is done as a result of tax law changes. As a rule of thumb, these changes are reflected in the exam 6 months after the tax law's effective date.
For 2014, CPA exam review materials should fully reflect the American Taxpayer Relief Act of 2012. There will also be new coverage on the Patient Protection and Affordable Care Act (PPACA).
BEC
There are some changes in the COSO Internal Control Framework which was updated in 2013. Some providers expanded certain topics (e.g. Enterprise-wide and Cloud-Based Systems within IT) on new or heavily-tested areas.
2014 CPA Exam Changes Reference
You may want to check out my frequently asked questions page for more information and tips for the CPA exam.